One Tues­day every month, I'm going to round up a cou­ple (maybe a few) awe­some dis­play type­faces to show­case and give a lit­tle break­down on each one. If you have a sug­ges­tion you want me to take a look at, drop me a line. Let's jump straight into some head­line goodness.
Cost: $24.95 – $37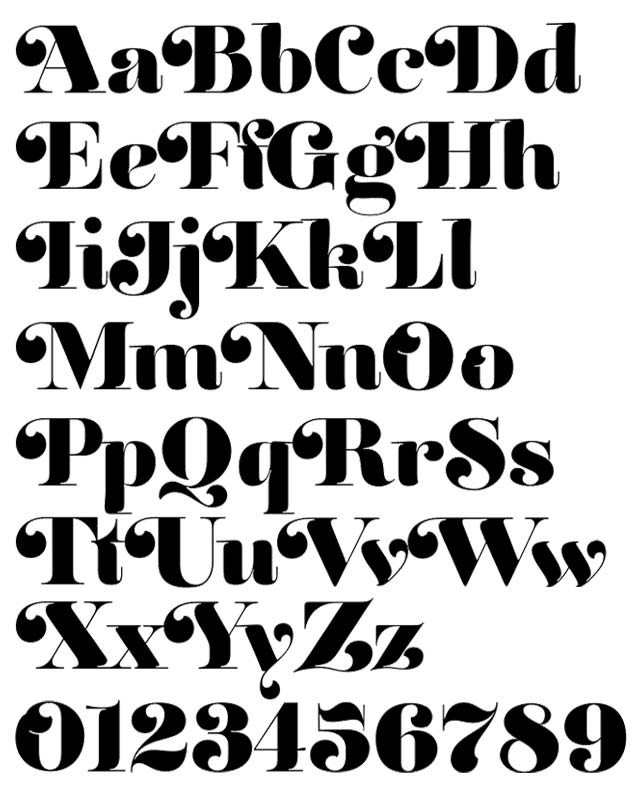 First up is an excellent didone inspired family called Reina. Lovely curves, extreme contrast, sweeping swashes all build the character of these characters. And there are tons of characters – somewhere over 500 glyphs in the pro versions – full of titling swash characters and OpenType alternates. It is built for cherry picking letters through the glyphs palette to set that perfect interaction of swashiness in a headline. Not to mention the additional engraved version and fleurons set also available for purchase. You should definitely check out the PDF put together to layout all the details and show really wicked examples.
Cost: $29
Second on the docket is a new release by the extremely talented Laura Worthington. I think of this as a display typeface though it might be possible to set a paragraph if you were careful. So, what does it have going for it besides being impeccably drawn and imbued with perfect pitch of personality? Try two and three alternate glyphs for every letter. BOOYAH! Then, to throw icing on your cupcake, a set of cute ornaments to match the childlike theme of the whole typeface.
I'm going to end this month's heads up with another non-font link to an awesome Flickr album to check out. There are some really sweet letters in this Morgan Press Type Catalog. You can also read a little bit about the life and influence of Mr. Morgan in his obituary from the NYTimes.